Act II - A Collaboration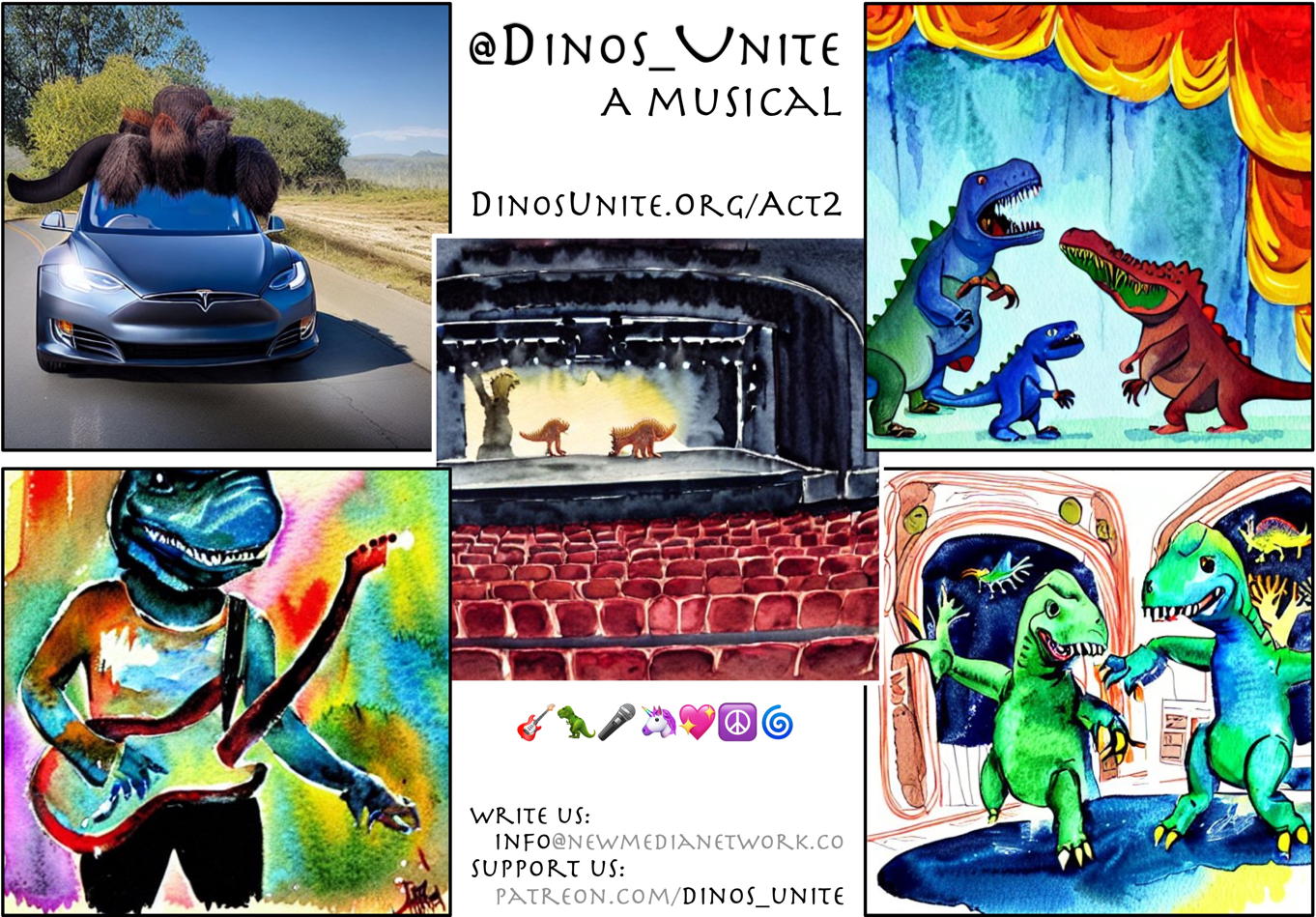 We are unicorns, and this is a dream,
Learn our technology and go build a team,
Your only chance is to #DinosUnite,
This is WAR so get ready to fight.

Your only shot, is to face the emergency,
To spread your truths, embracing the urgency,
To make it cool, to swallow your greed,
To make it hot, to do what you need!
Noovambh
Act I Scene i
"Dinosaur Valley"
We are pleased to announce the Act II script is ready for distribution -- seeking characters and groups to bring the story to life on the streets and stages of our new post-national world. We're piloting co-creation workshops; you'll work with your community and us to adapt the script into a suitable "show", and drive your idea into an awe-inspiring production through 1-2 months of fun weekly meetups. There is no wrong way to #DinosUnite!
The Script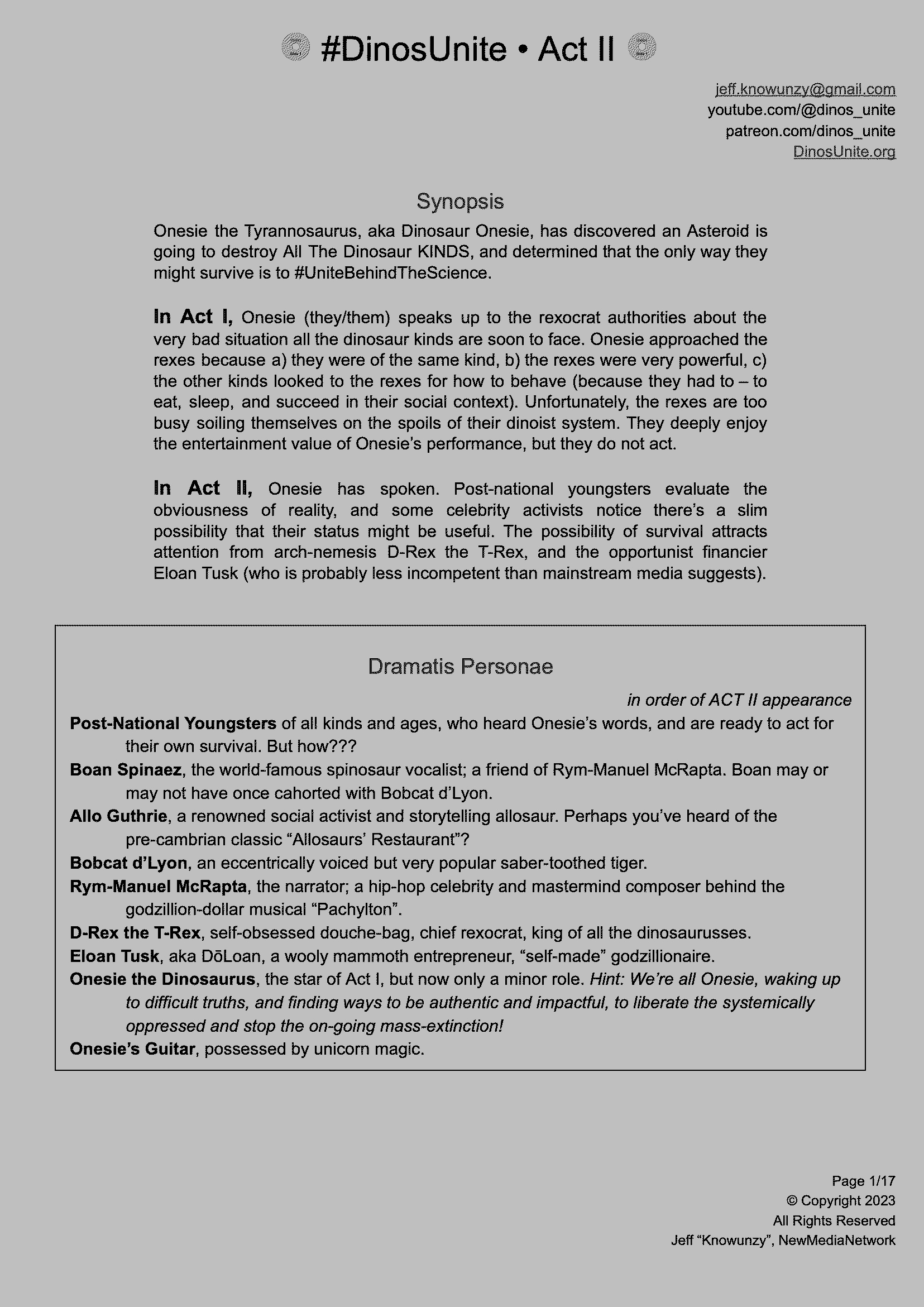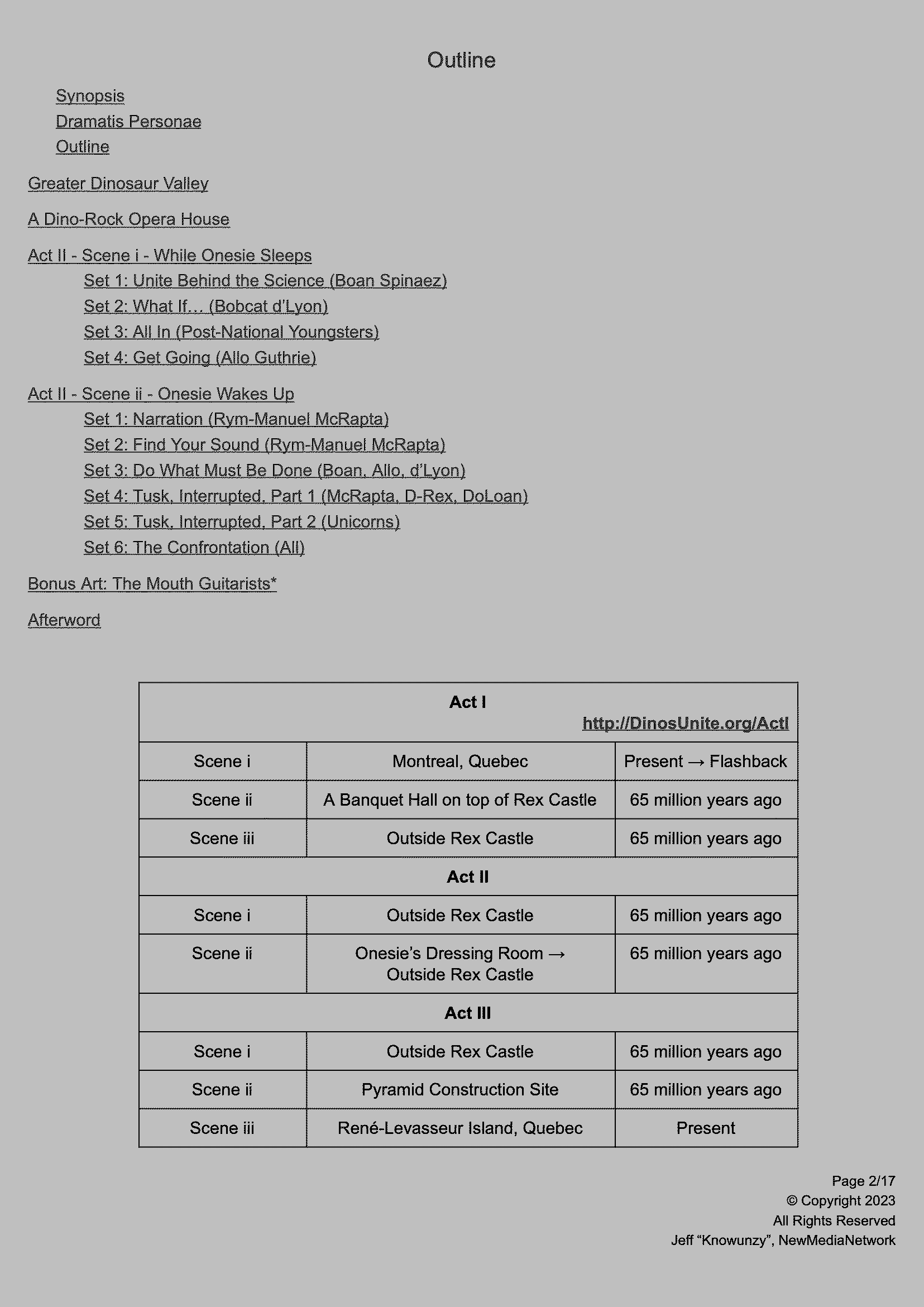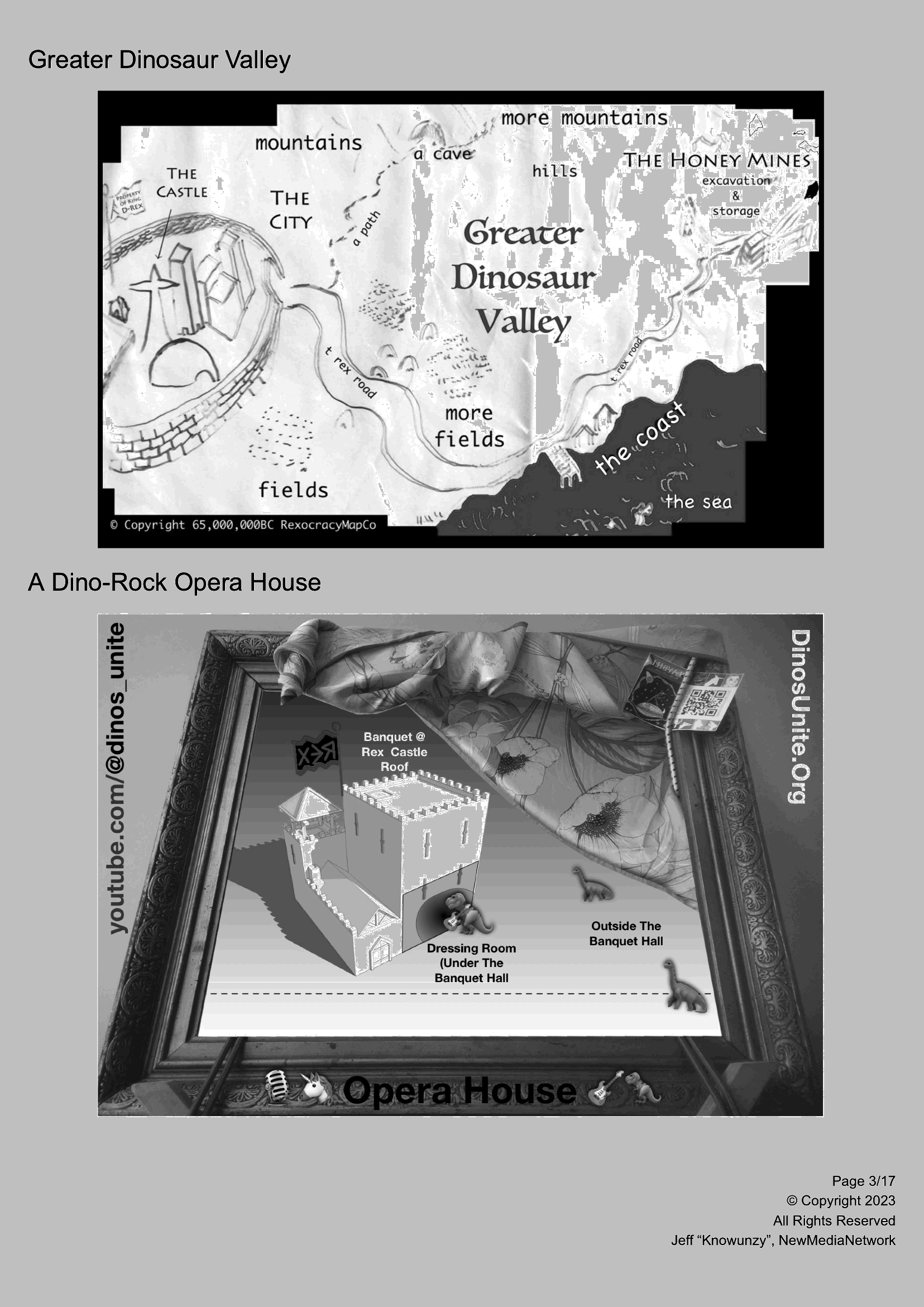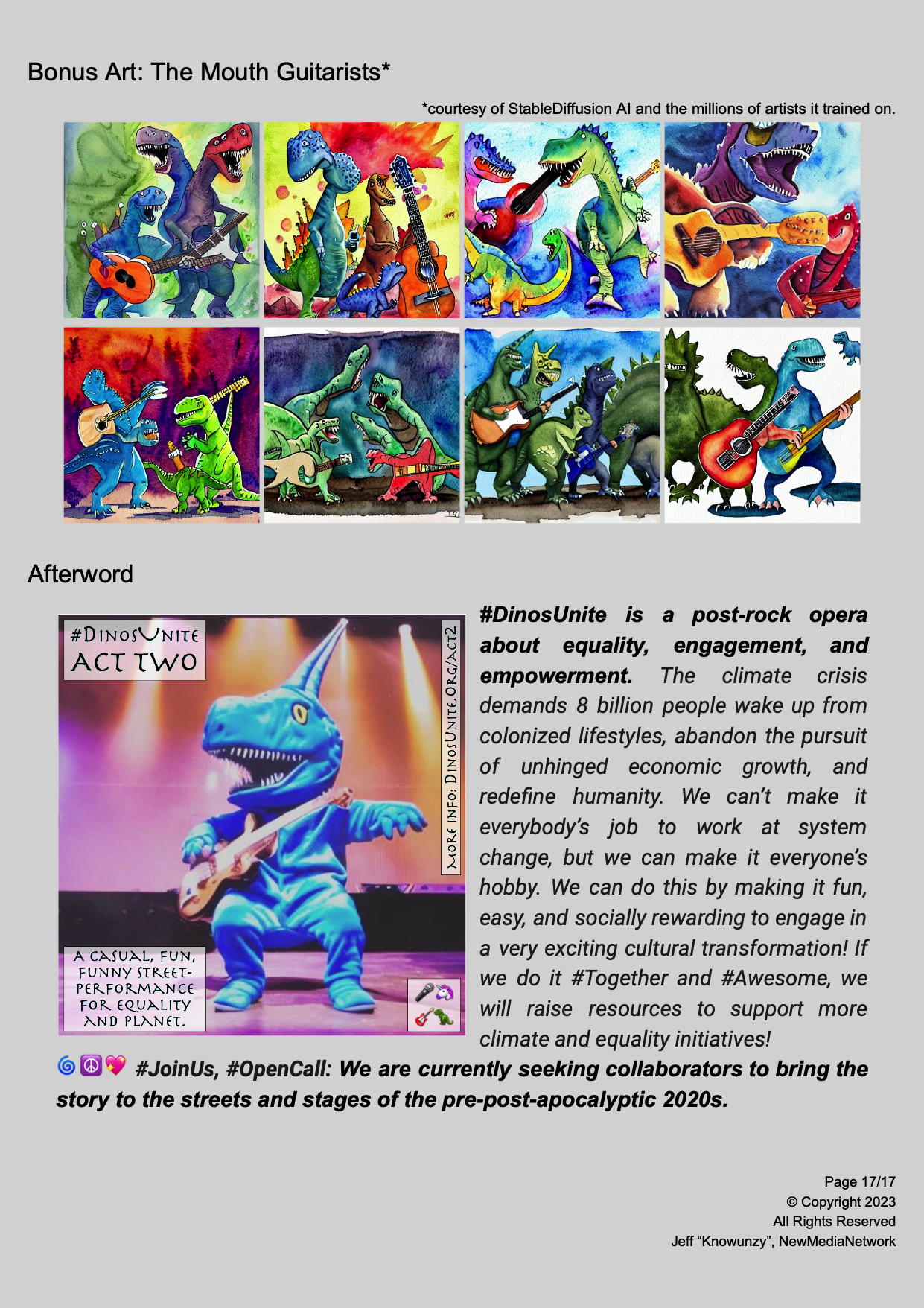 The Characters
ONESIE, the protagonist, and an unexpected ally.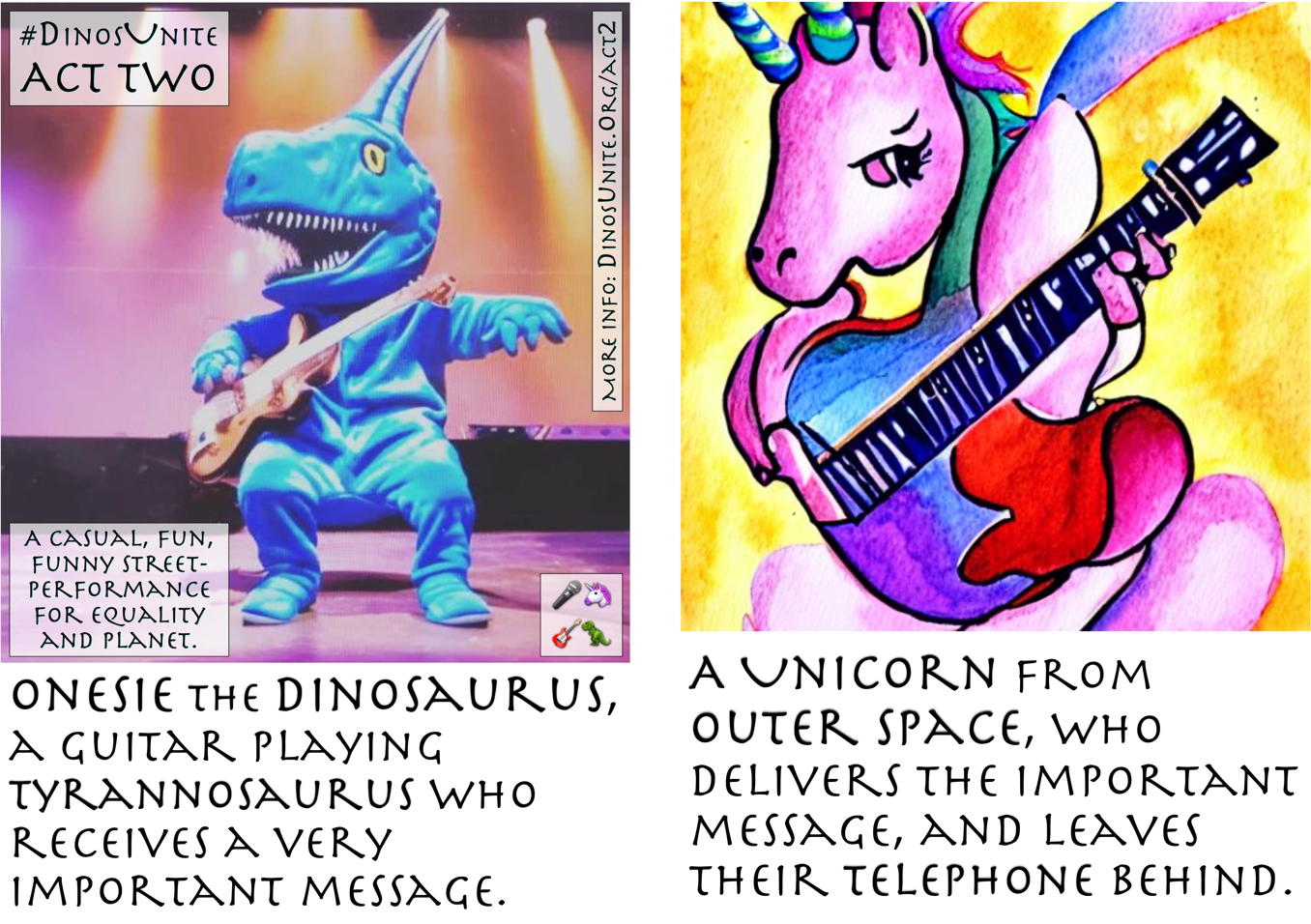 POST-NATIONAL YOUNGSTERS and RYM-MANUAL McRAPTA, a celebrity composer.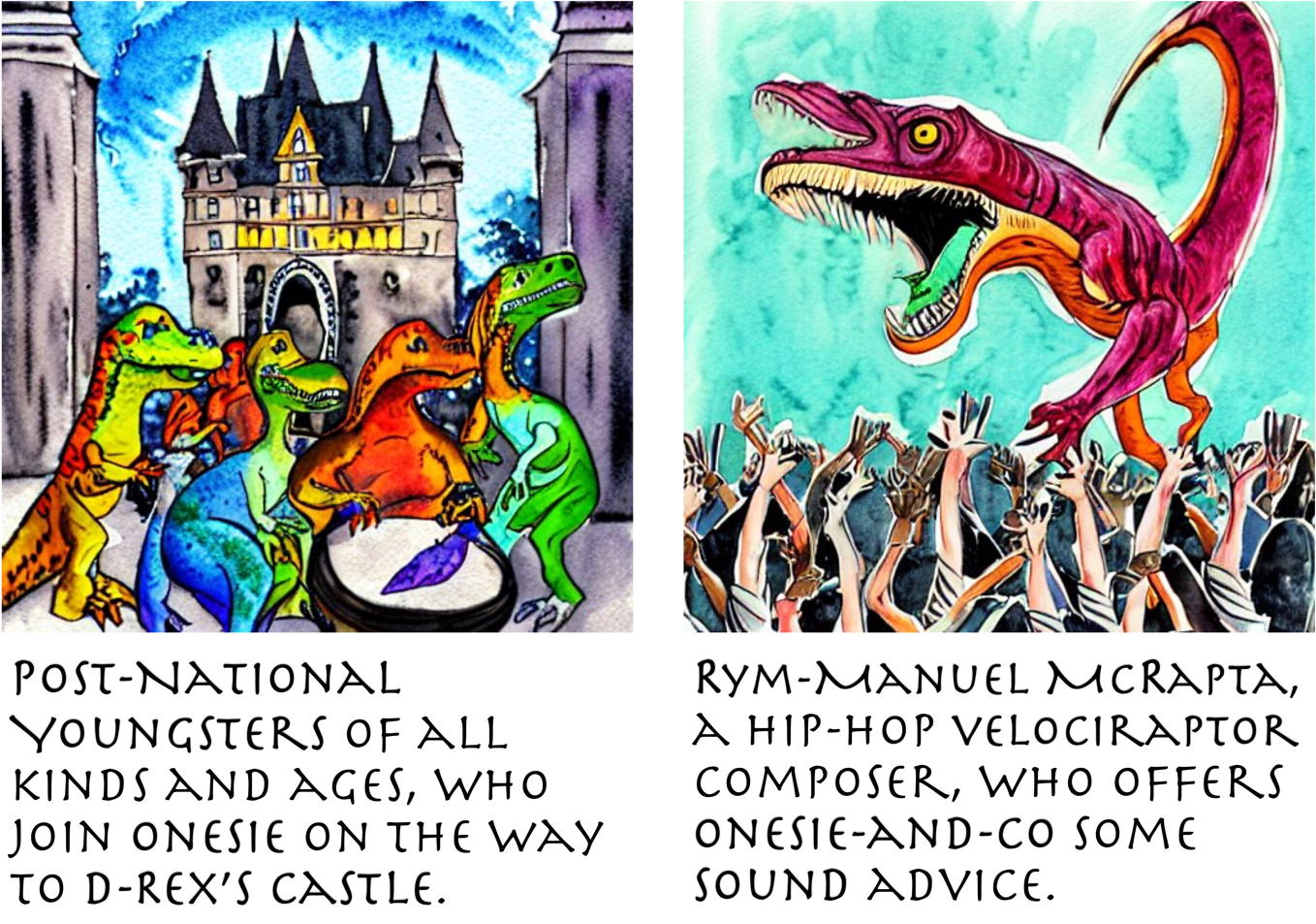 BOBCAT D'LYON, BOAN SPINAEZ, and ALLO GUTHRIE, celebrity activists.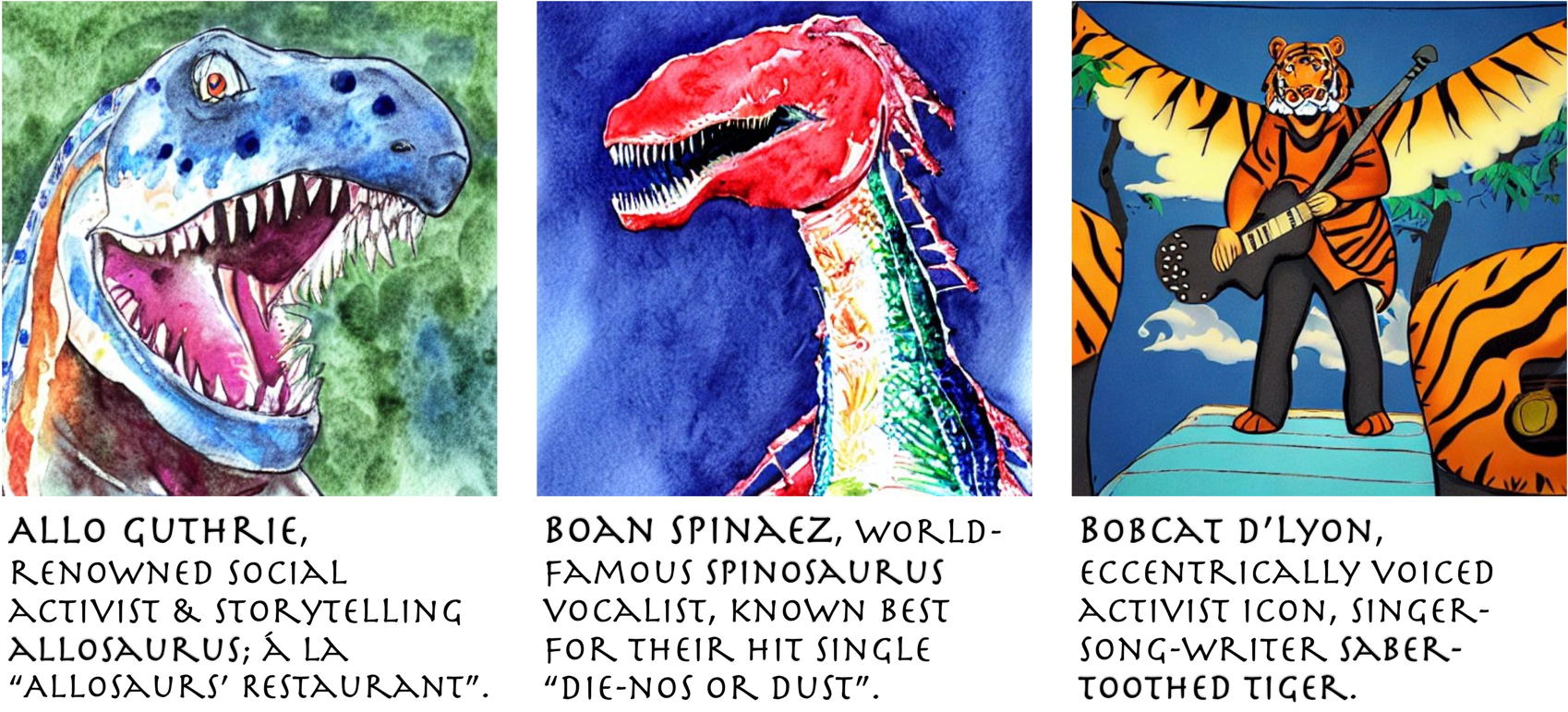 D-REX THE T-REX, arch-nemesis, and the illustrious E-LOAN TUSK.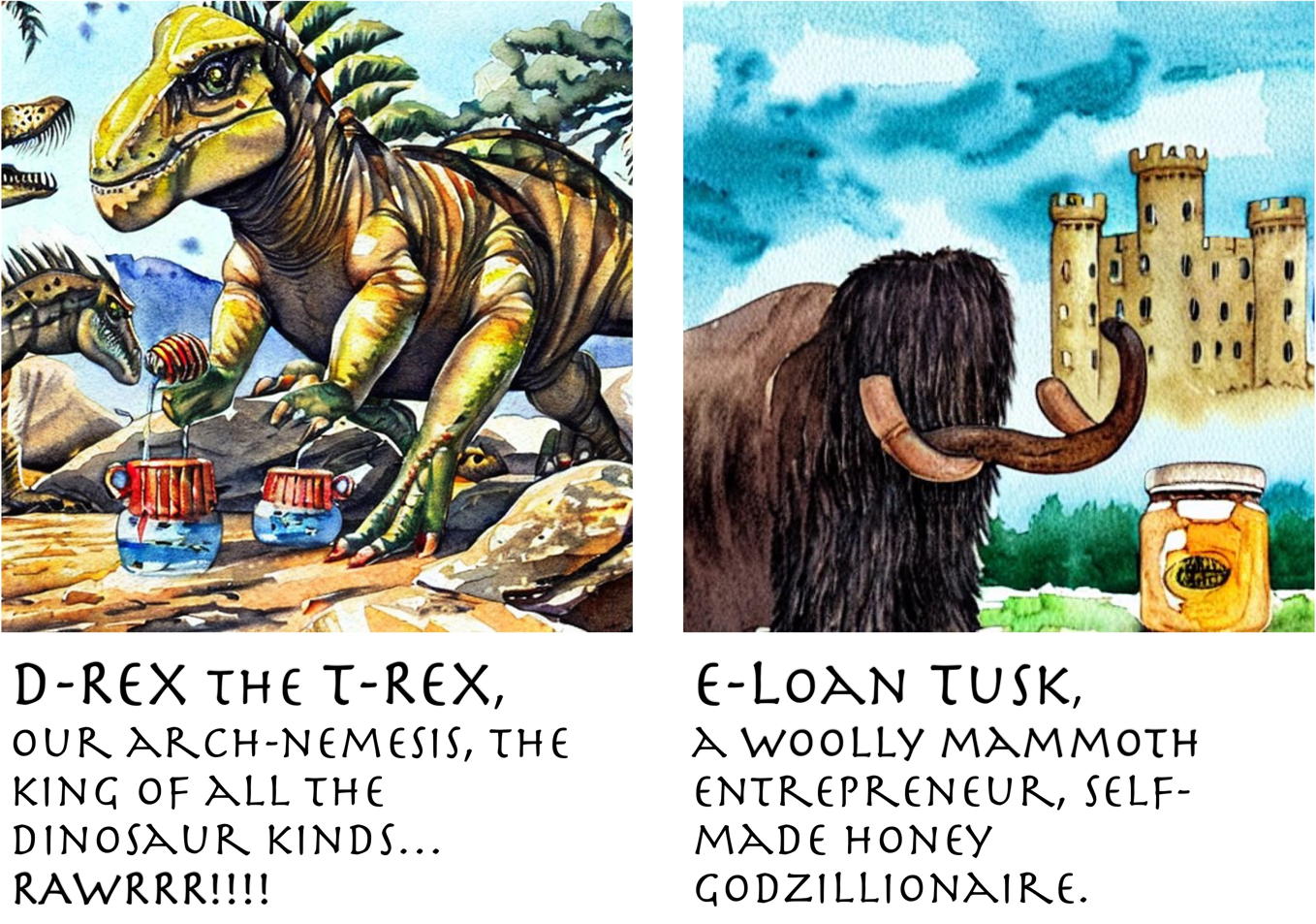 Sing Along Samples
Featured Workshop Productions